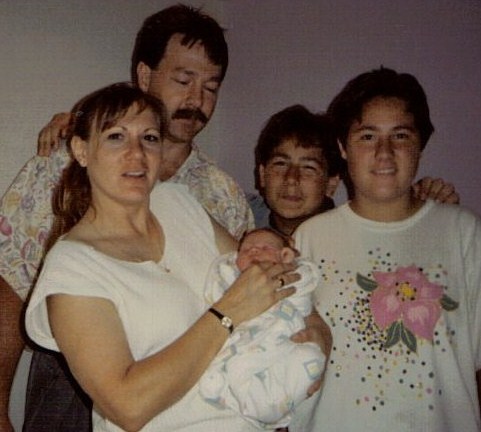 The mystery of love is greater than the mystery of death.
Unknown
This memorial website was created to remember Archie" Bully" Brown Jr who was born in Austin, Texas on November 20, 1955 and passed away on February 24, 2006 at the age of 50. You will live forever in our memories and hearts.
This site is dedicated to all of us that he left behind
For those of you who are just visiting for the first time, this site has been like a journal for some of us. If you would like, you can read through the memories which have been posted for the past 3+ years and see the journey of some of our grief. I will almost guarantee you will probably shed some tears while reading these letters we wrote to Bully.
If any of you ever want to write or add anything to this site, please do. The only thing that I ask is that you not write anything that someone else may find offensive.
Love you all, Dee Dee
Here is a sonnet that Alaina wrote for a school project. As you can see, her Daddy is always on her mind and he is also her inspiration in almost everything she does.
My Broken Heart
The rain beats down onto my broken heart
These bonds that hold me close to you so tight
I cry about the things that keep us far apart
So scared alone within the moonless night

To wait for the next time that we meet again
And to know what we live for is not such a waste
You gave me love and something to believe in
You taught me not to live my life in haste

In my memories you will always remain
And the many tears that fall down my cheek
But this life of mine will never be the same
Because of the day that you went into eternal sleep

Even if I could dream of a better tomorrow
Thinking of you will always lead to sorrow
This sonnet is dedicated to my Dad
Archie Brown 1955 - 2006
God decided that it was time. So he put his arms around him and whispered, "Come With Me". And now with tearful eyes, we all feel the pain.
Although we loved him dearly, we could not make him stay. A golden heart stopped beating and a warm heart God put to rest. God broke our hearts to prove, he only takes the best.
The Broken Chain
We little knew that morning that God was going to call your name
In life we loved you dearly, in death we do the same.
It broke our hearts to lose you, you did not go alone
For part of us went with you, the day God called you home.
You left us peaceful memories, your love is still our guide
And though we cannot see you, you are always at our side.
Our family chain is broken,and nothing seems the same
But as god calls us one by one, the chain will link again.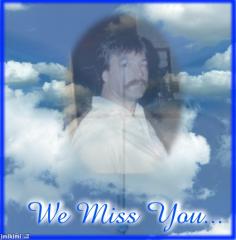 Death is nothing at all,
I have only slipped away into the next room,
I am I and you are you;
Whatever we were to each other, That we still are.
Call me by my old familiar name,
Speak to me in the easy way which you always used,
Put no difference in your tone,
Wear no forced air of solemnity or sorrow.
Laugh as we always laughed at the little jokes we shared together.
Let my name ever be the household word that it always was.
Let it be spoken without effect, without the trace of a shadow on it.
Life means all that it ever meant,
It is the same as it ever was, there is unbroken continuity.
Why should I be out of mind because I am out of sight?
I am waiting for you, for an interval, somewhere very near, just around the corner.
All is well.
"There is a sacredness in tears. They are not the mark of weakness, but of power. They speak more eloquently than ten thousand tongues. They are messengers of overwhelming grief...and unspeakable love."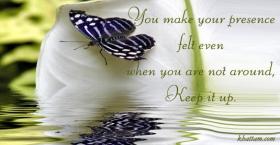 Love is stronger than death even though it can't stop death from happening, but no matter how hard death tries it can't separate people from love. It can't take away our memories either. In the end, life is stronger than death.
Alaina had written these poems for school last year.
Daddy
I barely remember that day,
oh,the wintery day you were laid in the ground.
The tears didn't fall then,
but how to know it would turn around.
Would it be now that you're away,
to sit at a stone,
and listen to the wind.
A small prayer to the sky,
hoping that the wounds would mend.
But knowing no one can replace you.
Alaina Brown
To See You Again
I hope to see you again
Someday to hear your voice
I hope to see you again
To touch your skin
I hope to see you again
And say I love you Dad
I hope to see you
Maybe in my dreams
Alaina Brown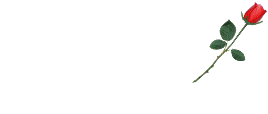 Let us so live that when we come to die even
the undertaker will be sorry.
Mark Twain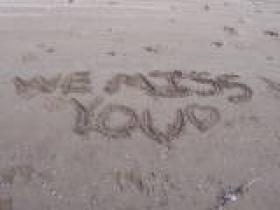 Those we love don't go away,
They walk beside us every day,
Unseen, unheard, but always near,
Still loved, still missed and very dear.
Mourning is not forgetting... It is an undoine. Every minute tie has to be untied and something permanent and valuable recovered and assimilated from the dust. The end is gain, of course. Blessed are they that mourn, for they shall be made strong, in fact. But the process is like all other human births, painful and long and dangerous.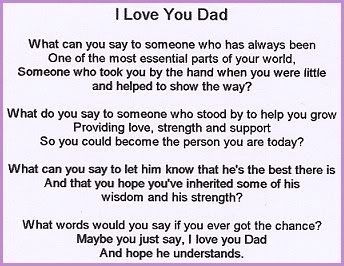 This poem was posted from Yvonne....
"To Those I Love and Those Who Love Me"
When I am gone, release me let me go. I have so many things to do and see, you mustn't tie yourself to me with tears. Be happy that we had so many years. I gave you my love, you can only guess how much you gave me in happiness, and I thank you for the love you each have shown. But now it is time I travel on alone, so grieve awhile for if grieve you must, then let your grief be comforted by trust, it's only for awhile that we must part so bless the memories within your heart, I won't be far away for life must go on. So if you need me, call and I will come, though you can't see or touch me I'll be near, and if you listen with your heart, You'll hear all my love around you, soft and clear. And then when you must come this way alone, I'll greet you with a smile and say- "Welcome Home"
His memory is my keepsake with which I will never part.
God has him in is keeping, I have him in my heart.
I carry his memory with me

I pray that you will remind me
that he remains a part of me

Continue to show me that he
is still a part of my life and
that nothing can separate us.

I as that you keep the bonds
between us strong in spirit
until the day that we are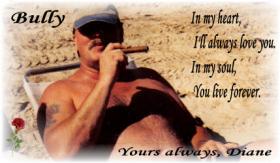 Life Will Never Be The Same
The moment you died,
My heart split in two.
One side filled with memories.
The other died with you.
I often lay awake at night,
When the world is fast asleep.
And take a walk down memory lane,
With tears upon my cheeks,
I hold you tightly within my heart,
And there you will remain.
Life has gone on without you,
But never will it be the same.
He Calls To Me
He calls to me across the miles
Night winds carry his whispers
They float on the breeze and through my windows
Falling gently upon my ears
- Hush -
I hear him now.
He calls to me from the heavens
Glittering stars cannot compare to the sparkle of his eyes
When he looks at me, I am consumed by the fire
I see him now.
He calls to me through my dreams
Dancing together in the shadows of my sleep
Where we laugh and love once again
I am in his arms
I feel him now.
He calls to me
Every moment of the day
Distance couldn't keep us apart
When destiny drew us together
I'll hold him for eternity
As long as he keeps calling.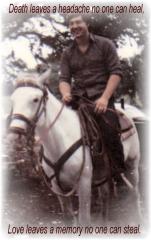 When tomorrow starts without me,
and I am not there to see.
If the sun should rise
and find your eyes,
all filled with tears for me.
I wish so much
you wouldn't cry,
the way you did today.
While thinking
of the many things
we didn't get to say.
I know how much
you love me
as much as I love you.
And each time
that you think of me,
I know you'll miss me too.

I keep in my heart the love of our past.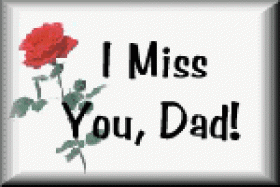 Roses
If roses grow in Heaven, Lord please pick a bunch for me, place them in my husband's arms and tell him they're from me.
Tell him we love and miss him, and when he turns to smile, place a kiss on his cheek and hold him for a while.
Remembering him is easy, we do it every day, but there's an ache within our hearts that will never go away.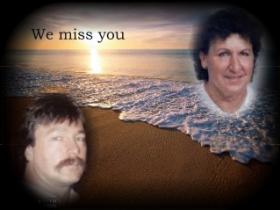 I seldom ask for miracles, But today just one would do, To leave the door wide open and see my love walk through. I'd wrap my arms around him and kiss his smiling face, For he was someone special that no one can replace. Rest well, my love... We are better people for having known you. Thank you for sharing your life with us.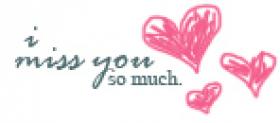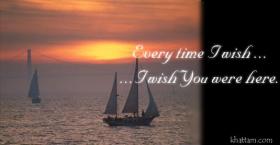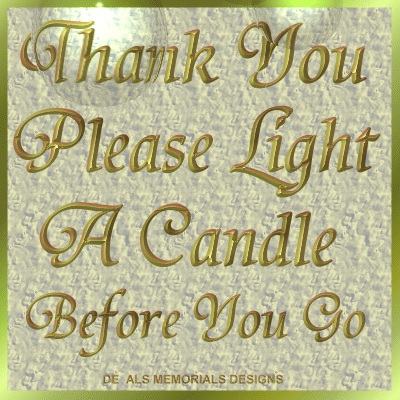 | | | |
| --- | --- | --- |
| Samantha (2014) | I dont even remember you... | March 2, 2014 |
Hi grandpa...its me Samantha...I miss you, And when ever I asked god to gig you...does he do it? Does he show you how much we want you back and we love you? I really can't remember that much about you...But I do remember you sometimes when they show me pictures...Every time I smile or laugh on a picture with you in it, I feel like you were the reason to always make me smile...and I can always remember that time with you...I miss you grandpa..</3. I love you...its been 8 years and I feel like its my turn to write something and put it in here...i read another memory for my mom, and she said I would look up in the sky and tel her that I was trying to look for the best star to wish you back with...I cried once I read it...But in these few years that you have been gone, some good has happened to us, like Brittney...she is dads new girlfriend...he loves her to death...you taught Dad great grandpa, he is a really great dad. Please come back, I know its to late, but I don't even remember you...</3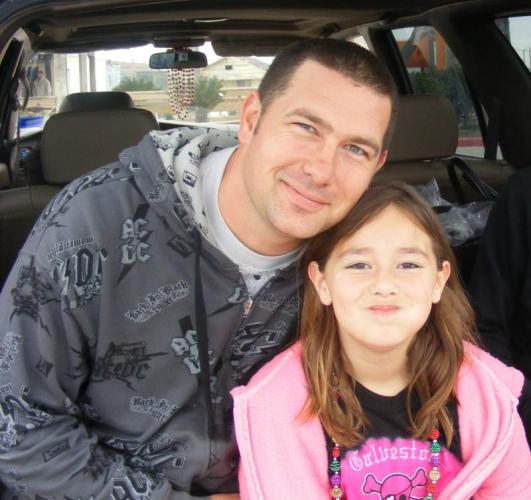 Here it is going on 3 years since you been gone, and man do We miss you! It's has been awhile since I wrote. The other day Samantha had all these questions about the accident that took you away from us. Here she is 7 yrs old now! All she wanted to see is the first star so she could wish you back. What do I do? They hurt as much as we do. And boy do I miss hearing "Grandpa"! And I know they miss you so much. I just wanted to let you know that we will always Love You! And we will Never forget you.
9/3/08
Sweetheart,
Just wanted to write a few thoughts on this day, the day we should be celebrating our 32nd anniversary. I've kept myself busy most of the day, knowing that if I let myself think about today that I would've been sad today. I have enough sad days that just pop up for no reason, theres no need in creating another one. Besides, I knew that I would be writing you a note tonight and the tears would start flowing just like they do everytime I write you.
Babe, I miss you still so much. I know its been over 2 yrs now, but I can't help it. We belong together and I will always feel that way. I know that you are waiting for me, and believe me, I can't wait until I get to be by your side again! I've given up on putting a time limit on going through your things and taking off my wedding ring. I'll wear them for the rest of my life if I feel like it. I can't bear to part with them.
I still feel like we were all cheated, especially me in growing old with you. We had actually made plans about how we were going to spend our retirement years, and now I have no idea how thats gonna be for me. I hate being alone! Really hate it, but not enough for me to find someone else. I want you to be here! I really need you, but I guess god needed you more. I know you are up there watching out for us because everytime I get in a bind, something happens out of the blue and all my problems are solved.
Bully, I miss you and think of each and every day, all day and all night. You are always on my mind. I am definitely learning to become more independent, but there are still a few things that I have to rely on others to help me with. Alaina has become my little handyman believe it or not, she has fixed several things aroung here including the dishwasher. And I don't even know how she knows how to do it. Im sure its you guiding her.
The girls and I talk about you everyday. You always come up in our conversations. You are still a part of us and in our lives. Please stay with us, guide us, and continue to teach us to be the best that we can be.
We love you honey and always will...Dee
7/2/08
Sweetheart,
I know its been awhile since I've written, but on this day, the day your mother was laid to rest, I just feel the need to to write you a few of my thoughts.
Today was pretty hard on your family and even though I too am sad, I know that she is happy where she is now with you and all of the others that have passed on. I know that losing you was very hard on her and I think that it eventually contributed to her failing health. I do understand it to a point, I know how hard it has been on me, but losing a child is something I don't think that I could ever recover from either.
But I do find comfort in knowing that the two of you are watching us from above. I know that we will be together again someday and I know that you guys will do your best to guide each and everyone of us in the right direction to join you. I truly believe this with all of my heart.
And that is what I remind myself in my darkest times. I miss you like crazy each and everyday. You are still always on my mind and the ache in my heart. I am still so much in love with you, just as much as when you were here with me. But as hard as it is being here without you, it just makes me want to be the best person I can be. I live to make you proud of me. I am trying to be the best example I can be to our kids and grandkids. I am trying to step in where you would when they need some guidance. I just hope that someday, they will all find love in their lives and love as deeply as we did. That to me is one of God's greatest gifts and I am so grateful to have had that with you.
I guess thats all I can write now, I've just turned on the waterworks again which is making it a little difficult to write.
I will always love you, Dee
2/24/2008
It's been 2 years already, but it still feels like you just left me. I thought that by this time, I wouldn't be grieving anymore. But that's not the case. I still feel broken, empty, and very alone.
I am just now starting to remember things that happened during the first days that you passed. I keep reliving over and over, me standing at the gate with Yvonne, when we saw these 2 strangers walking towards us. I don't think the lady was dressed in her police uniform, but I'm not sure. The man told us he was a pastor at some church. And I had no idea why they were coming to our house, maybe to talk about church or something. And I think I remember feeling a little aggravated that they were there. But the news that they gave us never even entered my mind as I saw them walking up to us.
I remember listening to them telling us about your accident, but I don't think any of it registered. I remember Yvonne screaming out, No! No! No! I remember just looking at her and not saying anything. It felt like a dream, like I was somewhere else, just watching all of this happening. I do remember the lady handing me your wallet, but I'm unsure of my reaction. Sometimes I think I broke down then, but sometimes I think I just held onto it. Everything after that is still pretty much a blur. I do remember bits and pieces, but not very much.
Anyway, the reason I'm even talking about this here on your website is because everytime that I remember something, the pain of you being gone just intensifies. Sometimes, I wish I couldn't remember any of it just so I don't have to feel all that sorrow and despair again.
Sweetheart, I just miss you so much. There are no words to describe how much I miss you. I do know that you are still with me in spirit. I feel and hear things that let me know that you are here. And it doesn't scare me at all, that's why I know it's you. Please don't ever leave me. I need to know that you are always there to help me deal with your loss, otherwise, I can only imagine what I might have done by now. I love you babe and I always will. Dee
| | | |
| --- | --- | --- |
| June Bug | Catching Up | August 1, 2015 |
Hey. All the boys (Dad, aj, weston, tristen.) Are camping. Back in Nov. I went to the hospital, and you know. You are watching over us. Im almost 14, which makes it 9 years that ive been without you. I keep crying when i hear stories about you. I guess the grief took a little to get to me... I miss you. And i need you. I feel like, if you were here, everything would be different. I probably wouldnt have gone to the hospital, or been getting into trouble... I miss you. Im on ninth grade now. I made all stars and won district. Havent won that title since 1996. Axel is three now. He calls grandma, grandpa as well as grandma, which i think is kinda cute. Dad is thinking of proposing to brottney, and brittney has no idea. We all miss you. I cut myself a few days ago... Harmed myself, and i havent told anyone else. Everytime i see a dragon fly, i think "Hey, ite grandpa!" Idk why, i just do. Im sorry for being so ignorant. But i love you, and i will see you when its time. I can wait, just a little longer. Keep in contact ❤ i love you grandpa. (My hero)





| | | |
| --- | --- | --- |
| Debbie/Joseph DeMatthews Mom | Archie Angel & Family ur in my prayers | March 16, 2012 |